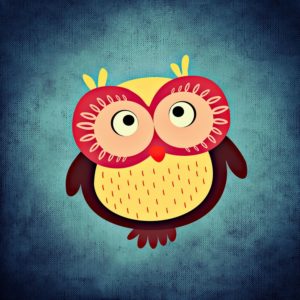 It is impossible to avoid the media hype about the virus which is affecting the globe. Whilst I choose not to watch or listen to the news, I always find out bits and pieces and its all negative news not positive. As an advocate for keeping everyone positive around me, I thought I would share some useful information for you all.
Clearly it goes without saying – follow Government advice – wash your hands regularly, limit travel, self isolate if needed, etc, but I just felt it was necessary to reinforce the need for everyone to stay calm and positive.
Life goes on and you need to make sure that you are living in the present, not anxiety or panic which is your mind in the future. There are two ways in life – Love and Fear and if you take the Fear route, you will have a much harder ride.
If you are into the Law of Attraction, you will be well aware that everything you say to yourself draws these experiences closer to you. Just take a look at the advice the author of The Secret issued recently. I send healing to others across the globe every time I mediate which is twice daily.
The World Health Organisation predicted that by 2020, depression would be the second biggest disability in the world and the fears being raised at the moment are impacting people and lowering their positive vibration and causing them to feel more depressed. You have to chose not to be one of them though.
Focus on keeping yourself well and happy. A happy you, gives off a positive vibe and makes you less likely to pick up nasty germs. Remember to surround yourself with positive people too as you will find you won't feel as well if you are around people who are being more negative about the whole situation. Eat well, sleep well and say good things to yourself and others. Kindness pays.
Some useful tips if you are having to change how your business works right now:
Reflect now about how you could change your business model and still earn an income should you have to self isolate. Whether you have to or not is irrelevant. You may be missing a really useful and easy income revenue stream as you are stubbornly sticking with the ways you have always known. This exercise will bring up fears/anxieties such as 'I hate technology' or 'I don't like to be seen on video', but this is good. You need to tackle these fears now as they aren't healthy for you or your business.
Look at how you could diversify or pick up a new income stream e.g. network marketing. You may be able to sell products instead of your services for the time being.
Can you take your business online more? e.g. offering online coaching, consultations and training, distance healing, etc. It may not be within your comfort zone or preference to work this way, but being flexible will keep income flowing in.
If you offer training or events can they become digital? Use Zoom/FB Lives, StreamYard, etc to help your clients with their problems.
Take payments online and in advance. Your cancellation policy still stands despite the virus. If your clients decide not to come, then that is their choice. They should still give you notice and respect you too.
Keep on top of your finances and notify people if you are struggling to pay. Take responsibility and don't be an ostrich. Money mindset is key. If you are worried, go and use the free resources from my book Are you worth it? https://insightfulminds.co.uk/free-resources-for-are-you-worth-it-book/ to reduce your anxiety or get in touch if you feel you need help in reducing your fear.
Be mindful not to get involved in other people's negative hype and fears. You will be absorbing their negative emotion by being close to them. Live in the present. If you are well, carry on life as normal. Life is too short to be limiting yourself in anyway, in case of something which might happen.
Take practical steps to safeguard your business from a place of love not fear. Keep your mindset positive and have only positive expectations – HOPE. Keep learning about yourself in every moment and if you feel fear/anxiety building, then use a tool/technique I mention in my book Are you worth it? such as Reiki, Emotional Freedom Technique, Meditation, The Balance Procedure, etc to release the negative thoughts and energy. If you want to learn how to use these techniques, get in touch as all can be offered remotely on a 1-1 or group basis and there are also online courses too to help you learn in your own time. Email me on liz@insightfulminds.co.uk or ring 07815 904848.

If you are really struggling with anxiety, depression or ill health, then please get in touch. I can help guide you and to get you back on track again. Anxiety can spiral you down very quickly and I know some very fast ways to help you turn situations around.
I offer a complimentary 15 minute chat to direct you to resources which will help you and can work with you in person or remotely. I also have a number of e-courses too. Just contact me by phone or email. liz@insightfulminds.co.uk