Reiki healing sessions
delivered to you at home at a time which suits you.
Life can be exhausting and stress can overwhelm you at times, especially if you have suffered a bereavement or a trauma. Sometimes, you just need someone to step in and to help you reduce your stress, anxiety and overwhelm quickly and to get you back on track again.
Remote Reiki is ideal for anyone who needs some 'me' time and to switch off their mind for a while and to reset.  You may be having trouble sleeping or be overthinking and just need some inner calm and peace of mind.
What is Reiki?
Reiki has been around for over 100 years and has now been accepted as a complementary therapy within the NHS.  It is a form of spiritual healing using Universal Life Force energy.  It is very gentle and can be performed in person or remotely.  The practitioner sends Reiki to the recipient and it works on the person's aura (energy field).  The more Reiki you have, the more you are encouraged to go into a meditative and relaxed state which produces great relaxation and physical health benefits too, thus reducing stress and overwhelm.
The results you can expect are:
The intensity of the stress will be significantly reduced
You will feel more relaxed and calm
You may have more clarity and direction for the way forward with decisions to be made
You will feel more emotionally stable and be able to deal with issues as they arise
A new level of relaxation you may never have experienced before
How does distant Reiki work?
Reiki energy doesn't have to be delivered in person.  Reiki can travel anywhere the practitioner intends it to go to (Only Level 2 and above practitioners can send it in a remote capacity).  This means that you can book a Reiki slot and not have to be in the same room as your practitioner.
What will I experience?
Book a slot via liz@insightfulminds.co.uk and pay in advance
A Zoom call will be booked in with you at your assigned time.  You can be talking from your phone whilst lying in your bed if you wish
Share the problems you have been experiencing and then lie back to experience your Reiki session in a quiet space – your bed or chair is fine
Reiki will be delivered to you for up to 40 minutes. You will then be encouraged to wake up via the Zoom call.  Reflections can then be given.
Investment:  £50 for 1 hour or £250 for a package of 6 hourly sessions (saving £50)
How to book:
Email Liz on liz@insightfulminds.co.uk to ask any questions and to book on.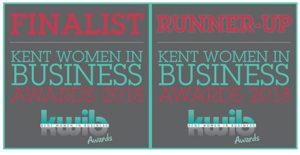 http://insightfulminds.co.uk/terms-conditions/
 #relaxation #sleep #stressless #anxiety #depression #mental health #resolvingtrauma #anxietymanagement