"When you find peace within yourself, you will find it everywhere"

Anon
You may have suffered not just one loss and are feeling broken, bewildered and depressed. Losses come in many shapes and sizes – loss of a child/grandchild, loss of a parent, loss of freedom, loss of a job, loss of a relationship, loss of a home, loss of income and more. If you have multiple bereavements, you can spiral down into anxiety and depression very quickly. It is essential that you take action now and get some help and I hope can help you on that journey.
I use a unique combination of counselling, mindset and energy techniques and therapies to help my clients to lift the emotional pain they are feeling and to get their lives back on track again and so that they are no longer stuck. If you aren't ready for therapy/coaching yet, you may like to consider having Reiki with me instead as you don't need to speak about what is troubling you or learning the Balance Procedure.
Cost of working with me
£450 for 3 hours with me including 2 hours review of your situation before the session. If you are suffering with a chronic condition, you probably need at least 6 hours with me to help you move forward.
Who am I?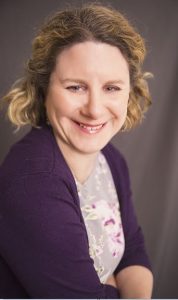 I'm Liz Almond and I've been a spiritual teacher, coach and therapist for 17 years. Prior to being self employed, I worked in Hospitality and was then a Teacher Trainer. Following a redundancy situation in 2011, I followed my heart and started my own business. Sadly I then experienced a series of bereavements, which impacted my life immensely and this is where I draw my experience from to help my clients heal too. If I can recover, so can you.
I am trained in multiple energy and mindset therapies to an advanced level and have been working in private practice for the past 10 years. I use a combination of techniques with my clients for them to feel better and to help them offload their pain quickly and painlessly. Not everyone wants to talk through their grief, sadness and pain and this is absolutely fine. An individual approach is taken with each client. Not all of my therapies are available on the NHS.
If you would like to know more about the therapies I practice, take a look at: What therapy can I try to feel happier and energised again?
A free 15 minute chat can be arranged to discuss if I am the right therapist for you and to answer any questions you may have. Please email liz@insightfulminds.co.uk