Be An Angel Relaxation/Meditation Workshop in UK – Time to Relax with the Angels
14th September from 2-5pm in New Romney, Kent  £35 per person
Book via: https://www.eventbrite.co.uk/e/be-an-angel-relaxation-session-tickets-64375048503
If you have a group of friends who would like to do this workshop, get in touch.
'Be' an Angel – Are you 'doing' too much and not able to 'be'?  Is life going too fast and you can't slow down? Are you struggling to switch your mind off and you can't relax or sleep properly?  You may be feeling really overwhelmed and stressed and be an 'over thinker.'  You may have experienced a bereavement recently and are finding life challenging emotionally.  
Meditate to gain inner wisdom and alignment
Receive intuitive advice from the Angels about your next steps forward with your business and life
Manifest using the Law of Attraction guidance received to transform your stress into calm
Gain inner calm and peace by having some 'me' time. 'Be' rather than 'do'….. Be an angel…..
Remember you are supposed to be a human 'being' not 'doing'.
Perfect for individuals, carers, therapists, healers, parents who are who find it tough to find time for themselves.  You may be so busy looking after everyone else, there is never enough time for you.
The results you can expect are:
A new insight to life by slowing down and noticing the signs around you and to tap into your own spiritual guidance
Angelic guidance to give you answers to problems you have right now
A feeling of peace and calm
Re-energised by the Angels so that you can gain more clarity about the path you are on.
Book now without delay:
If you are struggling to find time for yourself, everyone is taking your time up and you can't say no.  You are an overthinker and you just need to turn your head off for a while to recharge.  If you don't take time for you, the situation will only get worse.
What do you get as a part of the session?
3 hour workshop with initial training to spot angelic signs
Includes 2 hours meditation with the angels
An individual 2 card angel card reading
Time for you to develop Angelic qualities, to be an angel and to put your self care first.  As you do, you will see your business and your personal life start to thrive once more and for you to be able to have the life you desire.
This session will be facilitated by Liz Almond of Insightful Minds, who is an Angelic Reiki Practitioner and Certified Angelic Card Reader, as well as a Reiki Master Trainer and Neuro Linguistic Programming Trainer.
Investment:  For a 3 hour workshop – £35
How to book:
Book via: https://www.eventbrite.co.uk/e/be-an-angel-relaxation-session-tickets-64375048503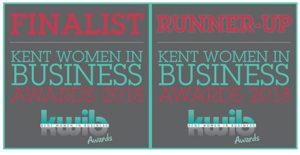 Spiritual readings are available from Liz and are currently £50.  They can be booked directly with Liz. 
Any questions, email Liz at liz@insightfulminds.co.uk.
#spiritualguidance #atonewiththeangels #relaxation #meditation #angelicguidance