The Relax Retreat Kent
Come along to a 2 day retreat to learn how to switch off your mind and to learn relaxation techniques (Reiki, The Balance Procedure and meditation) which will empower, enlighten and relax you.  Life can be so busy, with ups and downs and it can take a real toll on your mental, emotional and physical health. Learning Reiki and The Balance Procedure puts you back in control again and helps you to regain your confidence and to feel connected with life once again.
What is included in the retreat?
Reiki Level 1 and The Balance Procedure workshop (Level 1) qualifications

A

copy of the book Are you worth it? by Liz Almond
A set of Balance Procedure cards and book
Reiki Level 1 manual with guidance of how to apply Reiki to yourself after training
An e-book about the Balance Procedure and refreshments.  Each participant will have an hour of 1-1 time with Liz Almond – The Mindset Shifter, prior to the retreat to have their energy aligned to the Balance Procedure.
You will leave the retreat feeling empowered, enlightened, relaxed and armed with techniques which will change your life for good. This is a group training but sometimes offered on a 1-1 basis as well.
Dates available in Kent 
Dates on application. Venue will be booked based on interest.
Attendance on both dates is essential to be able to qualify in Reiki and The Balance Procedure
Fee: £550 for two day retreat plus 1 hour 1-1 session for your professional energy alignment with Liz at a time convenient to yourself
C

all Liz on 07815 904848 to book or email liz@insightfulminds.co.uk for availability/more information such as alternative dates
How much time to you actually have for you?  Life seems to have speed up and it can be really challenging to have time out for you.  This is where The Relax Retreat comes in.  It is retreat filled of relaxation, self awareness and change.
Perfect for any individual who is struggling to slow down, to have time for themselves and who wants to learn more about how to make this happen.  Life might feel like you are on a hamster wheel and you find yourself over thinking and procrastinating about things in your life.  You may be experiencing menopause symptoms or feel like you are going through a mid life crisis.
You may be looking to resolve trauma, build up your confidence, self esteem and self worth or to change negative habits.  By attending this day you will find new ways of dealing with stress and depression. The handouts will help you figure out your life direction as well as to help you improve your communication. Counselling/Coaching skills will be used as well as techniques used for anxiety management.
To relax properly, there are 5 key elements to doing so.  You need to understand yourself and how you are interacting to uncover your own blocks to why you can't relax.  To gain inner peace, you have to go within and understand yourself and your needs.
In the workshop, there are 5 main elements covered:
R est, repair, release negative energy and refresh.
E nergy – shift it, balance it, and align it to your true desires.
L et go and trust – relax into your life and who you are.  Let go of what is not serving you.  Let go of the fear and the stress.
Accept who you are 100% – Be you and be authentic.
EX traordinary life – Excel at who you are, evolve into who you are meant to be by experiencing life to its fullest.
This retreat is packed with exercises and reflection time as well as introducing new techniques you might not be familiar with such as meditation, Reiki, Emotional Freedom Technique, Hypnosis, Angel Cards, etc.  I will also share some of the latest neuroscience to help you get the most from the day and to help you see why taking a more holistic approach to your life will help you understand why you are feeling so overwhelmed and stressed. It is a very personal retreat. 
The results you can expect are:
Feeling more relaxed and at peace with yourself
Less anxiety and fear for the future
More self awareness and deeper understanding about yourself and what you need to change to have a more peaceful and relaxed life
More freedom to understand that you control your life, success and happiness
Better sleep routine and feeling more rested
Your energy aligned so that you can slow down, be less busy and have more time
An action plan of the way forward so that you can relax more
What's included in the two days:
Reiki Level 1 manual
Are you worth it? a spiritual guide to managing your money mindset book by Liz Almond
Balance Procedure book and cards and e-book about the Balance Procedure to embed learning after the retreat.
Expert instruction by Liz Almond – The Mindset Shifter
Certification of two qualifications – Reiki Level 1 and the Balance Procedure Workshop (Level 1)
Unlimited tea/coffee throughout the day.
What to bring with you:
A note pad and pen to take notes and blanket and cushion
Investment: £550 
NB: Both Reiki and The Balance Procedure can be trained separately rather than as part of the retreat.  Ask Liz if you would like to do just one of the therapies and she will direct you to the right course for you.
How to book: Ring Liz on 07815 904848 or email liz@insightfulminds.co.uk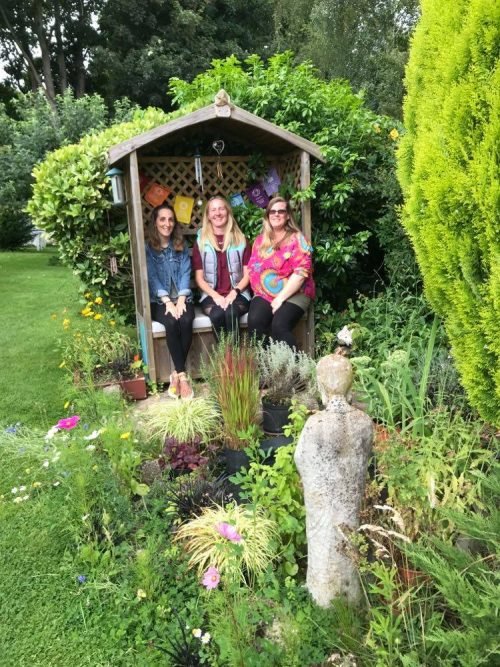 Testimonials from happy students
Thank you Liz for a very enjoyable couple of days training.  I've learned a lot! – Vicki Cook

I came onto the course and left the course like a different person.  I feel like I have a greater understanding of myself and what I need to do to move forward on my journey of Reiki and self discovery.  Thank you Liz! – Grace Parker

I feel a well balanced mix of The Balance Procedure and Reiki covering all areas really well.  I thoroughly enjoyed it.  No lulls post lunch! 🙂 With thanks…..  – Penny Ellison

Liz presented the sessions well with lots of content and knowledge.  Sharing her experiences to relate to understanding where there was a limiting belief within us and how to shift this with the Balance Procedure. – Alison Brown

I found the retreat workshop very informative and thought provoking. The 2 days are a journey of discovery.  Highly recommend! – Lorraine Barker

It was great to connect to a more energy based approach to healing.  Learnt two really powerful self help tools that I want to develop and go onto share with others.  Lovely scones too! Thank you for an enjoyable two days. – Anon
http://insightfulminds.co.uk/terms-conditions/
#relax #retreat #releasestress #reduceanxiety #wellbeing #happiness #letgoandtrust