How to book:  Email Liz on liz@insightfulminds.co.uk to ask any questions as well as to discuss the date you would like and to make payment.  There is a free 15 minute clarity call to decide if this is the right course of action for you.  Call Liz to arrange your day or to ask questions.   Current investment in yourself is £1200 for the day plus lots of extras…..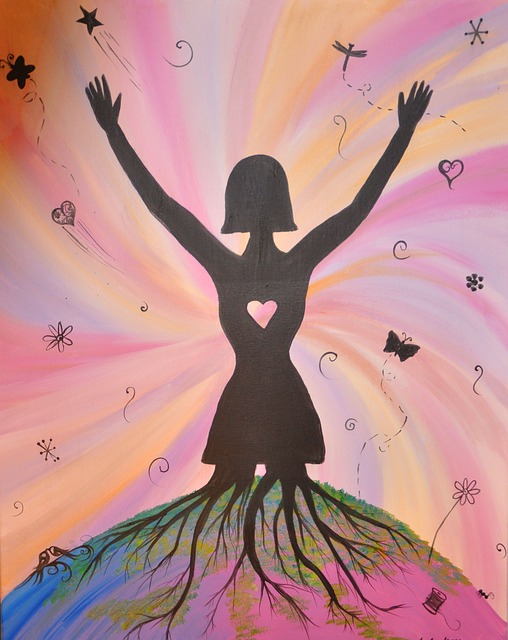 Get unstuck and moving again by working on your confidence, your goals and your passion and purpose
Are you feeling stuck at the moment? Are you procrastinating badly? Do you feel frustrated and unfulfilled and need to learn how to move on from the past? If yes, read on….
In this bespoke intensive day with Liz Almond, The Mindset Shifter, you will focus 100% on yourself for a whole day by reviewing your life history to uncover hidden patterns of behaviour and emotions which are keeping you stuck and you will unearth repeating patterns which are keeping you in negative relationships and situations. You may have some bad habits which are addictive in behaviour and not serving you such as over using your phone/playing games, over eating, smoking, taking drugs, shopping, binge drinking, gambling, etc. Using Liz's extensive mindset and energy balancing toolkit, you will work with Liz to shift negative emotions, limiting beliefs and patterns so that you can consciously create the life you have been trying to manifest but not been achieving. You will also gain more clarity and direction about your life purpose. You will have a rapid transformation of emotional baggage which is keeping your mind in the past or in anxiety worrying about the future.
Perfect for Midlife Professionals who are feeling stuck – you may be wondering whether you should end or mend a relationship, be suffering from anxiety and stress and be stuck in ill health/chronic pain or stuck in a job which is unfulfilling or you may feel that you are being bullied and therefore have to leave. You may have financial issues or be struggling to lose weight and can't get a diet to work. You may be feeling 'menopausal' or in desperate need of someone helping you get your life back in balance again.
The results you can expect are:
Rapid transformation of how you are feeling, so that you feel much more positive and optimistic of the future
Feeling healthier and happier and grateful for what you do have
A change to how you are behaving in different situations which therefore gives you more positive results
Less overthinking, stress and anxiety
Ability to take action quickly on goals you have set
Improved ability to manifest what you desire in your life due to your positive vibration
Feeling empowered and confident with tools and techniques to keep you balanced and happy
An action plan for the future, so that you have stepping stone goals to achieve your ultimate life goals
Why should you book now and not later?
If you are procrastinating and feeling stuck then you are wasting time and money. You may think, give it six months all will be ok, but six months comes by very quickly and you will soon realise that your patterning/belief system is still drawing to you what you don't want rather than you don't want. You will just feel unhappier and more depressed.
What do you get with the VIP day?
One to one VIP Day (8 hours plus lunch) to dive deep into your life and what is going on, to help you move on quickly and to focus on what is important. Prior to the session, an in depth 2 hour assessment will be completed about your life history (spiritual path) to assess your current direction and to uncover what needed to change so that the day is focused on what you need to change to get 'unstuck'. Two 30 minute follow up empowerment calls within 30 days after your VIP day, to make sure you get the accountability and support you need to implement all that we covered during your VIP day
A Health is your Wealth meditation to open up to your ongoing vision for your life
The Balance Procedure book and cards so that you have an empowerment tool to take away with you to keep you balanced and living in the present.
Techniques/Therapy which could be used on the day:
Neuro Linguistic Programming
Hypnotherapy
Time Line Therapy
Reiki
Angelic Reiki
Emotional Freedom Technique
Coaching
Cognitive Behavioural Therapy
Angel Cards
Tarot Cards
The Balance Procedure
NB. You can chose which therapies/tools are used. If one therapy is not resonating, another approach will be taken based on your feedback.
Investment:  £1200
NB. A payment plan can be put in place for a VIP day, however the day will not be delivered until full payment is completed.
How to book: Email Liz on liz@insightfulminds.co.uk to ask any questions as well as to discuss the date you would like and to make payment. There is a free 15 minute clarity call to decide if this is the right course of action for you. Call Liz to arrange your day or to ask questions. My website is www.insightfulminds.co.uk. The location for delivery is Sutton Valence, Maidstone unless agreed otherwise. Subject to travel and hotel expenses, I will happily travel globally to any individual who needs my love and support.
Testimonials:
'There have been noticeable shifts in my behaviour and thinking since I spent a day with Liz. I feel that I have been propelled forward into taking action in areas of my life where I had previously felt truly stuck – even de-cluttering my home has become easy! Thank you Liz.'
Jad Orlinska, Healer & Weight Management Specialist
'Such great shifts! I feel energised and powerful, like I can do anything! I can't wait what the future holds from me and more shifts that I know will come out of this session. Thank you Liz for being such an angel!'
Morena Russell, Profit Strategist
'Liz you are an amazing lady and really helped me no end in my mission to move on. Liz had me crying with laughter at some of the ridiculous things I have been doing in my business that don't work and has given me plenty of challenges to help me and my business grow!'
Sue Boswell, Doterra Consultant
'Sometimes life gets busy and its these times I've realised that I haven't always looked after myself….. Until now….
Liz has helped me not only breakthrough self limiting beliefs, but she's also given me the strategies and mindset that has made my life and business FLY! Liz demonstrates a wide range of skills, abilities and experience in helping you connect with yourself that enables you to truly grow. There is something very special about her deeper knowledge of empowering positive change within you on a conscious & subconscious level that enables you to feel freer than you ever dreamed possible!'
SH – Reiki Healer/Life Coach
'Wanted to say a big thank you for the day we had. I've got back from holiday and feel that the world is a different and I am in a better place.'Simon Oliver – Graphic Designer