Stress less, reduce overwhelm and maximise the profits in your business with the Charge More, Work Less 6 month  1-1 Programme
A testimonial from a happy client – Melinda Bush of Quartz Finance
Charge More, Work Less Six Month 1-1 Programme – A step by step programme over 6 months to help you value yourself, charge more and to create a business which is sustainable and is maximising its profits.
Are you new in business or have you been going for sometime but are finding it hard to make money from your business?
Research shows that only 1 in 5 businesses survive after 5 years and for those businesses who fail, there is usually an issue with cash flow and with lack of financial and business planning.  It is time to take action, and support to ensure you are one of the businesses that succeed!
If you are reading the above and thinking, 'I need help, I want to be one of the 1 in 5', then this is the programme for you.
If however you are reading this and thinking, 'I can do it alone, it's going to be easy and I don't need any help', then this programme isn't right for you.  I truly wish you the best with your business and know that if it does get harder, I'm here to help you then.
So let's break down how and why you need to value yourself and charge more and work less within your business.
The bottom line is that everyone needs help in business and everyone needs to be collaborating with others.  Often we don't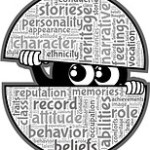 value our skillset and don't feel good enough and this affects our sales and how we plan and manage our business.  We can find it hard to connect with others as we compare ourselves with them and can feel a failure. We can have faulty neurological patterns in our minds which affect us earning money and receiving our true worth. We can also use the wrong strategies to earn money. Sometimes we are hiding too, and I help you to become visible and the face of your brand. I help you love yourself and to channel that love into your business to help others.
The Charge More, Work Less Programme is your chance to gain support from my wisdom and to breakthrough behaviour patterns which are stopping you from feeling good enough and charging fully for your expertise.  You will benefit from my wealth of experience of working with successful business owners to learn from my mistakes and to be given the strategy of taking your business forward with your hand held along the way, which will allow you to feel more secure, focused and strategic whilst setting up or restructuring your business. You will be given a massive confidence boost too!
My clients come to me to help them step into their power, to maximise their money mindset and to rocket their confidence.
Morena Russell– Profit Strategist
I had been struggling with overwhelm and managing my emotions.  To be honest I was a bit scared of it, worried about what stuff would come out of it but Liz is such a gifted spirit and in between chats and conversations about business strategies we got it all out. We released negative emotions and reprogrammed my perception in relation to so many aspects. Such great shifts! I feel energised and powerful… like I can do anything…! Lol.  I can't wait what the future holds from me and more shifts that I know will come out of this session.  Thank you Liz for being such an angel…!
Sharon Lynn – Book Publisher and Transformational Coach
Liz did a session for me a few weeks ago now and I started to be aware of the shifts that were happening even BEFORE I had the session! Due to a little prep work that Liz gets you to do prior to your session, you will no doubt find things happening before you even get there. 

This prep session gave me a lot of clarity, not only around what I should be focussing on, but also around the things I still needed to clear before I could properly move on to the next stage of growth in my life & business. I can't actually tell you much about the session itself as it clearly went in at such a deep level that the conscious mind can no longer recall.  However, what I can tell you is that one particular memory I had that still affected me emotionally (much to my annoyance!) no longer frustrates me when it pops in.  The memory itself now seems to be more vague, but it no longer upsets or annoys me – which it had been doing for over fifteen years!
My business is also going through a massive growth spurt and I finally have more money than I need at the end of the month – and even have cash in my purse. Although I've not been in debt since 1998, my finances have definitely been to the wire most months and it has been a bit of a struggle to say the least. So I can honestly say that emotionally and financially things have improved since my session with Liz (she also reminded me how important the body is in all of this and I do still need to remember my physical body sometimes, as I do occasionally get so involved in something I forget to eat, drink & exercise properly!))
Aside from all of that, Liz is such an incredible networker too that she will also no doubt introduce you to others that you can work and collaborate with that will also ultimately benefit you/your business. So what are you waiting for?! Remember this is an investment in you, your life, health, wealth and business. So, go ahead and prove to yourself that You ARE Worth it 🙂
Another testimonial from a wonderful client – Jacqui Ruddock of Womb Women
Before I worked with Liz, all I had was a business idea that I struggled to articulate clearly.  I was not sure whether the programme could help me because I considered myself quite self-aware with a clear vision.  Liz helped me see and get clear on my offer to clients and how I can best help them.  I'm so glad that I did the Charge More Work Less Programme, because I am clear on the mindset, business qualities and resilience needed to start and maintain a business.  As a result of working with Liz, I have a clear offer, plan and priorities for my business.
Is mentoring a worthy investment?
Having survived over 5 years in business and having made shed loads of mistakes and not maximised on my own worth, I can truly say 'YES', it is a wise investment. I wish someone had told me about the services I offer, before I got myself into £40000 worth of debt. Yep, it's not been easy and I am now showing business owners how to make learn from my mistakes and understand how their mindset can block their success and making the money that they desire to have the life that they want.
This programme is a combination of coaching, mentoring, therapy and training to ensure that you get the very best from you and your business and it removes some of the usual stresses and strains that you would usually encounter. You will gain clarity by focussing on your business vision and will have a working business plan which will give you direction to get the most from the work you put in.
So what is included in the 6 month Charge More and Work Less Programme
An analysis of your spiritual path including identification of limiting beliefs and patterns which will create self sabotage in making money

3 x 3 hour 1-1 sessions in person with me, to breakthrough the patterns, remove beliefs and to give you a business strategy to work to (You may use these sessions to receive therapy or just for business strategy. It is your choice.)

1 x 45 minute Intuitive Business Reading (Angel or Tarot cards) to give you spiritual guidance about your business currently

4 x 15 minute accountability phone calls (three during the 6 months and one in month 7)

An active business plan which links to your business strategy and you can use for meditation/visualisation purposes

Free attendance on Business Essentials workshop (worth £48)

Free attendance on Tea & Business Start Up Wisdom sessions (priority given to clients)

Free book – Are you worth it? A spiritual guide to managing your money mindset for business owners by Liz Almond (If you already have it, I will give you another business book instead)

Free networking guide to show you how to collaborate and network effectively to build your business

Business contacts shared with you, to help you to grow your business effectively
Investment: £1500
So are you interested?  If yes, then book a complimentary discovery call with me to gain more clarity and to book yourself in. Payment in advance will be necessary, so please only book if you are serious about growing your business and about changing your behaviour and results. A payment plan is available if you would like to invest in this approach. Book a call via my website or email me at liz@insightfulminds.co.uk.
http://insightfulminds.co.uk/terms-conditions/