Vision & Business Plan Workshop in Maidstone, Kent.
Learning how to attract clients VIP day will give you so much clarity, focus and direction. Your business vision must be in alignment with your spiritual mission, otherwise you will spend money on unnecessary things such as logo, website, business cards, networking, etc. It is very easy to lose money and not to make money when you first start your business. Learn how to attract your ideal client with confidence and to build your business profitably and successfully. Learn how to keep clients for longer, so that they become life long clients. Create a 12 month business plan which works and which ensures you charge enough and can easily manage the flow of work which comes your way without overwhelming you.
Perfect for Spiritual Entrepreneurs such as Coaches/Health Professionals/Trainers and Consultants with Service Based Businesses who are not attracting enough clients or are in start up phase and don't know how to attract clients.
The results you can expect are:
A detailed heart centred business plan with your top three goals for this year including strategies to achieve success
An action plan of activities to implement to create a sustainable business without creating overwhelm
Attract clients within days of your VIP day as you know exactly how to tailor your offering to your ideal client
A steady flow of clients who are a good match for your business and who stay working with you for longer
Book now without delay:
If you are struggling to attract clients, you will be doubting your ability that you are good enough. Debt may be rising, fears about how to pay your bills may be increasing and you are feeling frustrated that you can't use the skills you have. If you don't get some help, the situation will get worse and you may spend money on resources you just don't need. Only one in 5 businesses actually succeed to reach five years in business. Most businesses go out of business in their first year. Getting business advice from an experienced and multi award winning coach and mentor is a wise investment to ensure your success.
What do you get with the VIP day?
One to one VIP Day (6 hours plus lunch) to develop your business plan for the upcoming 12 months, as well as the vision and direction for your business including an optional 45 minute spiritual reading – tarot or angel cards to uncover current blocks to your success and profitability
An in-depth business assessment (over 60 questions) to assess the current state of your business
A 30 minute call prior to your VIP day to set a high-value agenda
Two 30 minute follow up strategy session calls within 30 days after your VIP day, to make sure you get the accountability and support you need to implement all that we covered during your VIP day
A visioning meditation to open up to your ongoing vision for your business
Worksheets, templates and checklists to reference and support you in our work that day and beyond
Investment: £1200
NB. A payment plan can be put in place for a VIP day, however the day will not be delivered until full payment is completed.
How to book:
Email Liz on liz@insightfulminds.co.uk to ask any questions as well as to discuss the date you would like and to make payment.
There is a free clarity call to decide if this is the right course of action for you. Call Liz to arrange a session or to ask questions.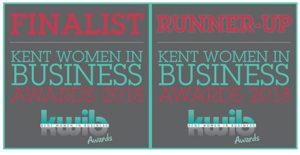 http://insightfulminds.co.uk/terms-conditions/
#businessmentoring #vision #businessplanning #businessassessment #attractingclients #profitability