Online or in Person Business Mentoring/Coaching Sessions
Are you a new business owner or have you been going for some time? Either way, thinking that you can do this journey alone without a mentor or help from others is professional suicide.
Working with an experienced mentor and award winning coach can save you time, energy, money and expensive mistakes. Understanding yourself is key before you invest lots of money into your business.  Planning is key too.  Having a trusted confidente when you are having a wobble is essential.  We all need support regardless of how long we have been in business.
Perfect for 
new and existing business owners
who would like business mentoring sessions on the following areas:
V ision – what is your spiritual mission, your life purpose and how do you create a realistic vision for your business to move forward. Business planning is key, so that you create a business which grows at a pace you can cope with and with longevity. Pricing and money mindset are key too to your strategy for success.  Understanding your ideal client and their needs, so that you target the right audience.
I ntuitive – you know what you need to create, but you practically don't know how to successfully implement it e.g. where to network, how to find business, how to create your marketing, how to set up systems in your business that work
S piritual – you need to know how to balance the spiritual mission with the practicalities of business e.g. how to attract clients, how to network, how to express your spiritual side with others through your business, how to apply spiritual practices to gain results
I nfluencer – you need help to know how to influence others with your products/services e.g. how to get a book published, where to get speaking gigs, how to become a key person of influence
O racle – you need to be able to be the face of your brand and be able to shout from the rooftops.  You need the confidence to write a book, go public speaking, to create a pr campaign and to be visible in your business.  You need to systemise your knowledge especially if you are an intangible business
N etworker – you need to know how to network, where to network, how networking works, how to avoid difficult situations when networking
You need to be open to take advice, constructive feedback and be ready to take action.  Working with a mentor is empowering and you will learn so much which will enable you to create the business you desire and make money at the same time.
Who it is not for: business owners who think they don't need support, or who think that they know best. You need to be ready to take action to get results.  Someone looking for a traditional mentor who will tell you what to do and you sit back.
The results you can expect from your business mentoring sessions are:
A structure to use to achieve the goals we set as a team
Attracting the right business at the right price point quickly
An inner confidence knowing that you can create a successful business and that you are good enough
Much quicker sales in a structured way
How does the mentoring work?
Book in the business mentor sessions – online via Skype and Zoom or in person, in Maidstone.
Discuss issues which are stopping you in your business, find answers to your problems and create an action plan to move forward.
Investment:  Special offer:    £75 for 1 hour first session to try me out.  This is a one off price.  It is £150 per hour going forward.
If confidence/money mindset/health issues appear to be sabotaging your progress, we can address these in the session or you can book a VIP day with Liz to look at your business, confidence and health issues in depth which is currently £600 (special offer until 15.2.20) It is usually £1200 http://insightfulminds.co.uk/how-to-attract-clients-vip-day-vision-business-plan/
How to book: Phone Liz on 07815 904848 or email at liz@insightfulminds.co.uk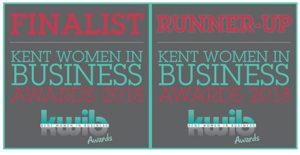 http://insightfulminds.co.uk/terms-conditions/
#vision #businessplanning #makingmoney #attractingclients#businessmentoring #businesssupport #howtofindbusiness #businessconsultancy #entrepreneurialsupport