Spiritual Business Readings in Kent
You may have read my book 'Are you worth it? A spiritual guide to managing your money mindset for business owners' and really want to work with me but how?  At the moment, you haven't managed to break your money mindset patterning and you need help to manifest the money! All my resources are designed to help you fund working with me, so make sure you use them and do the exercises in the book!
I've introduced a new service of offering spiritual business readings as a way for you to work with me and to get you on track to do the internal transformation you need to make your business a success, but at the moment you feel you may not be able to afford.
Perfect for new and existing business owners who need more clarity, direction and focus.  They may be feeling a little lost and not know which way to go with their business.
What is an Spiritual Business Reading?
As soon as you start your own business, you have to start working on your own mindset and confidence. It's a fact. Part of what you have to address is your spiritual mission and what your purpose in life is and how this applies to your business.  I'm trained in delivering both Tarot and Angel Card readings and can help you gain focus, clarity and direction about issues in your life now which are affecting the success of your business.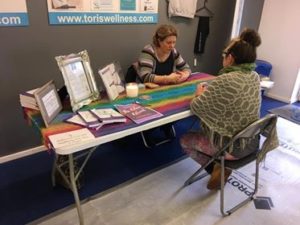 Do you find that you just can't pin point what is stopping you at the moment from making a success in your business and you feel you need some additional spiritual guidance to move forward and to give you clarity? If yes, then, an spiritual business reading may just be what you are looking for.
Using angel or tarot cards, depending on your preference, I can give you higher guidance to enable you to move forward.  By using the cards as a starting point, I can share my wisdom and the advice given in the cards about your money mindset, relationships, communication, and your physical and emotional health.  All of these aspects really affect the success of your business.  This can set you on the right track and in addition to reading my book.
The results you can expect from your spiritual business reading are:
Actions to take to move your business forward and to help you to focus on the direction to go in
Clarity about the next steps to take in your business
Identification of life purpose/spiritual mission (if life purpose is worked on)
Advice about how to change your money mindset to gain the results you are looking for
How does the spiritual business reading work?
Book a 45 minute session – Skype, Zoom or in person
Discuss issues which are stopping you in your business and record the advice given
Only 2 readings per year will be given as in depth business support mentoring will be required
Investment:  £50 for 45 minute session (or you can find me at different health and wellbeing fairs for a taster)
How to book: Phone Liz on 07815 904848 or email at liz@insightfulminds.co.uk
NB: In alignment with UK law – these readings are for entertainment purposes, however the business guidance given throughout the reading is based on my wisdom and experience in business as well as my extensive therapy and coaching experience.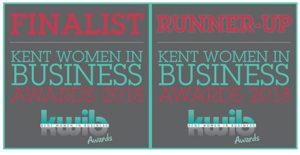 http://insightfulminds.co.uk/terms-conditions/
#vision #businessplanning #makingmoney #attractingclients#businessmentoring #businesssupport #howtofindbusiness #businessconsultancy #entrepreneurialsupport
Testimonials
My reading today was insightful and confirmed a number of processes that I was aware had begun to surface for healing.  The information given was heart felt and accurate and the angel messages were delivered in context.  The framework used was clear to follow and I have a vivid image of where I am going. Bright blessings. Jenni Johnson – Transformation Coach

Liz's intuitive interpretation of my Angel cards today has given me reassurance that I am not only on the right path, but that I can move forward with confidence. Liz identified several key messages for me within the cards that I will definitely use to make the changes I need to reach my goals and live a more content and purposeful life. Thank you Liz. x Hayley File – Reflexologist

I feel very blessed to have a reading with the highly intuitive Liz Almond. She amazes me with her accuracy in both reading me and the cards that presented.  Please book to see her if you would like some guidance and direction in moving your life/business in your desired direction.  Thank you so much Liz, beautiful setting, just a lovely all around experience. Mel Smith – Property Services

This is a brilliant reading, everything you said illustrate my blocks perfectly, and the advice you gave is invaluable for me and the future of the business. The reading was very professional, everything was flowing.  Thank you so much, it's not just a reading but also a lot of great advice. Blandine English – Healer and Therapist