Learning Relaxation Techniques in Kent.
Setting up a business or being in business can be stressful and overwhelming, especially when stuff is happening at home such as separation, divorce, redundancy, ill kids/partner/parents, bereavements, or you have been in a corporate job that you have hated and are transitioning from.  Life can be exhausting and it can feel like you should just give up your business when stress overtakes you.  Sometimes, you just need someone to step in and to help you reduce your stress, anxiety and overwhelm quickly and to get you back on track again.  You may need to look at unresolved trauma which is keeping you stuck or any other life issue which is bothering you which you feel you need counselling on and which needs some anxiety management.
Perfect for Entrepreneurs who are struggling with life at the moment (health, money or happiness issues) and who need to learn to switch their heads off, and to chill more to gain more direction and focus. You may have a specific fear or phobia which is causing you difficulty within your business such as fear of doing your pitch at a network, going on a Facebook Live, driving on motorways, flying which is stopping you in some way or you might have the maths phobia (fear of maths) which is meaning you resist doing anything numbers related in your business.   It is designed for a small fear that you need resolving rather than something deep. Something  which is causing you anxietyl. The Relax Package will enable you to feel better quickly.
The results you can expect are:
The intensity of the fear/phobia will be significantly lessened or will have disappeared
You will be able to focus on the fear/phobia we have worked on and not be re-triggered by it which means you can take action e.g. deliver your pitch with confidence, deliver Facebook Lives, drive with confidence, book a flight without stress, think about and apply numbers in your business
More clarity and direction for the way forward with decisions to be made
You will feel more emotionally stable and be able to deal with issues as they arise in your business
A new level of relaxation you may never have experienced before
Improved ability to live in the moment by using mindfulness techniques
Book now without delay:
If you don't book in quickly, your issues will get bigger and bigger. You will feel more overwhelmed, stressed and your sleep will be affected.  Productivity within your business will suffer as well as profitability.  Communication issues will start appearing as you will find it harder to communicate in a rational way.  If you have the Maths issue, your business will struggle to survive potentially and you could accrue debt.  If you are limiting your visibility by fear of doing your pitch, allowing yourself to drive/fly somewhere, or doing Facebook Lives, you will be preventing opportunities which will grow your business.
What do you get with the Relax package
Combination of stress reducing therapies (NLP, Time Line Therapy, Hypnotherapy, CBT, EFT) for 1.5 hours to target the issues in hand quickly with a very experienced practitioner followed by 30 minutes of Reiki/Angelic Reiki relaxation
Two hours of 'me' time and being listened to
A relaxation meditation download
Investment:  £250 for 2 hours
How to book:
Email Liz on liz@insightfulminds.co.uk to ask any questions and to book on.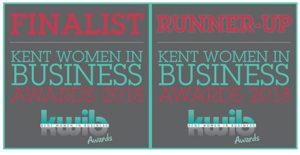 http://insightfulminds.co.uk/terms-conditions/
 #relaxation #sleep #stressless #anxiety #depression #mental health #resolvingtrauma #anxietymanagement