Health and Money Mindset Coaching in Maidstone, Kent
Is anxiety, depression or chronic ill health getting you down?
Are you looking for someone to help you find a natural way to deal with…..
Anxiety
Depression
Chronic Ill health and pain
Phobias and fears
Menopause/Midlife crisis
Relationship Issues
Bereavement and Loss
If yes, then I can help you.  My name is Liz Almond and as the Healer's Healer, I am a gifted healer and therapist and would love to be able to help you feel better, gain more clarity and direction about your purpose in life and to reenergise you so that you don't react to stress as you do now.  Having had a multitude of issues myself – chronic ill health, redundancy, miscarriages/failed IVF, bereavements, £40000 of debt, crippling anxiety, almost taking my life due to depression as my husband left me with the debt, I know how bad things can feel.  The good news is that it can get better.  I've turned my life around and I want to help other people do the same.  You just need to know how to change things in your life, learn some techniques to feel better and have a vision of how you want things to be.
I've written a best selling book called Are you worth it? A Spiritual Guide to Managing Your Money Mindset (business and consumer versions are available) and this will help any person – young or old, understand their mental health and mindset and make positive changes for the future with regard to removing anxiety, depression and chronic ill health. (To find out how to buy the book, go to: http://insightfulminds.co.uk/book-are-you-worth-it/)
You are good enough and worth it, but may not believe this at the moment.  The key is to love and accept yourself. My Love Game helps my clients understand how they do have a choice.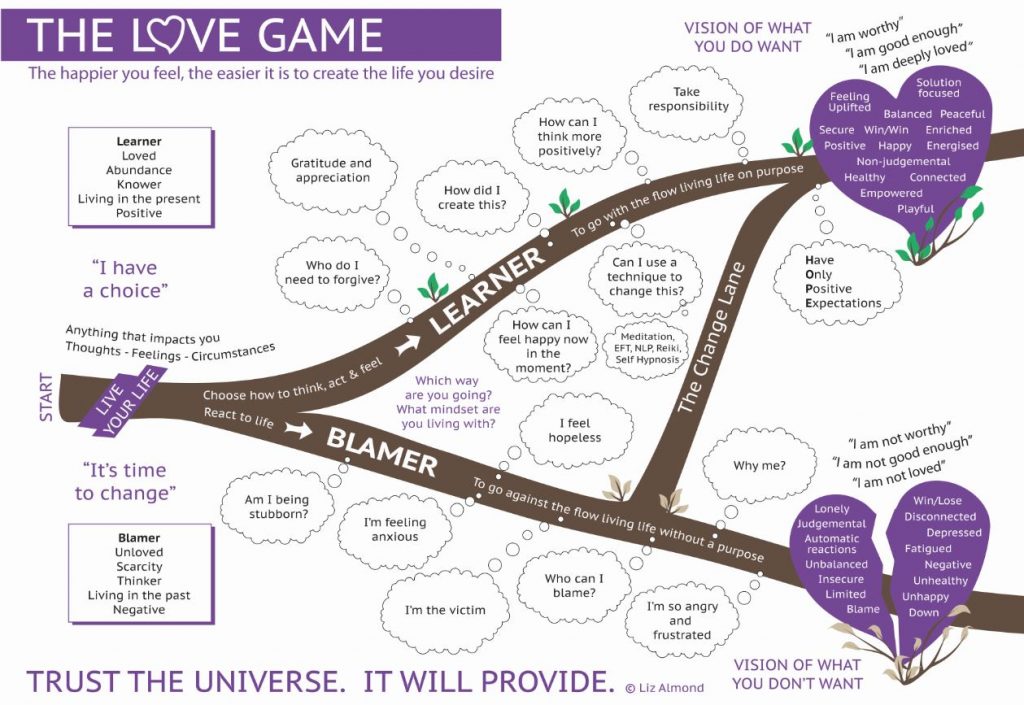 How I work

I see you as an individual.  I look in depth at you and see how you are thinking, feeling and behaving.  Before we work together, you write down your life events (positive and negative) and you send this and your consent form to me, 48 hours before we work together.  I take a couple of hours to analyse what you say.  This then gives me the evidence and understanding of what therapies will work best for you so that I can help you feel better quickly and change your behaviour for good. The therapies/tools I may use with you are Coaching, Neuro Linguistic Programming, Hypnotherapy, Time Line Therapy, Cognitive Behavioural Therapy, Reiki, Angelic Reiki and Emotional Freedom Technique.  I want all my clients to leave enlightened, more self aware and empowered to take back control of their life.  If you don't like a particular therapy, we can change to another one, however it may be a slower approach using this alternative method. I will always try to take the fastest and least emotional route for my clients.  I am taking an helicopter view of your life and will teach you how to get your life back into balance once again.

Cost of a session

An initial chat is free so that I can find out how I can help you and for you to ask questions.  £99 for an initial consultation (1 hour) to 'try me out'. Subsequent sessions are £450 for a 3 hour session. A payment plan is in place if needed. This includes the 2 hour spiritual path analysis which analyses your emotions, behaviours and beliefs.  I can then give you an indication of how many sessions you may need.  Additional sessions are £450 for 3 hours. Most people need at least 4 sessions with me to clear what I find, and it is ok to have sessions on a weekly, monthly or 6 monthly basis.  I will advise you about what I feel you need (clearly if you are suicidal, I will want you to be coming back to me sooner rather than later) and it is your choice about when you have the next session.

NB: If you are thinking – 'I can't afford that', then I have resources in place to teach you how to manifest the money to work with me.  I used to think the same thing!!  The combination of my book and the free resources on my website will teach you how to get in flow and to find the money.  You have to shift your belief that it is a lot of money to work on yourself!  Join me in my free Facebook group – The Money Mindset Academy to be inspired and to learn some money manifestation techniques and if you need 'cheaper' therapy, my Be Happier online course is a fantastic way to uncover what is going on for you at the moment and it is only £37.  Click to purchase: http://insightfulminds.co.uk/be-happier-course/

Testimonials from happy clients

'Over the past four years, Liz has helped me in so many ways. After conquering my depression, we moved on to "bigger picture " issues – setting goals and plans for home, family and business, developing a more optimistic attitude to life, realising that there is more to me than my job,  accepting and planning for retirement. Our regular sessions were always fun, positive and motivating.  She is very kind, non-judgemental, indefatigably positive, and great at cutting through tangled pre-conceived misconceptions to see the good in everyone and everything. Thank you for everything, Liz.' (Nigel – Veterinarian and business owner)

'Just wanted to say thank you so much for our meeting last Friday. Was a very uplifting and empowering session – god you are good 😉It is very clear that Liz knows her stuff! Helping others heal is a true gift, connecting with people and empowering them to grow is something very beautiful! What I haven't always done as a healer is be mindful with how much I'm giving and how I'm collecting people's energy a long the way. Liz is qualified in a vast range of holistic therapies that she's used to make me feel wonderful. Thank you, I'm looking forward to coming back for more. ' (Trisha Wood – Artist)
#anxiety #depression #stressed #can'tcope #suicidal #healing #therapy #nlp #coaching